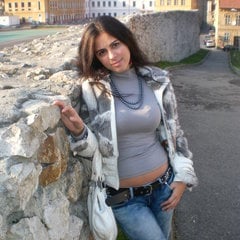 Ariana 3D Art
Freelance 3D Character Artist
bucharest, Romania
Summary
I'm a Professional 3D Character Artist curently focusing on freelance projects. I dedicated mostly my time in creating organic models (realistic humans, animals, cartoon characters, etc.) mostly because i felt its most complex so was a challenge to improve my skills.
The advange of working with me is that you can have all you need for your project (modeling, texturing, rigging, etc.) done with only one person, clean work in short time.
In my portfolio you can check out some of my CG work and 3D printable models.
Skills
3D Modeling
Character Modeling
Character Design
3D Printing
Texturing
Rendering
Digital Sculpting
Rigging
3D Animation
3D Visualization
Software proficiency